The single biggest takeaway from Golden Knights Game 2 win
The Vegas Golden Knights had their way with the Florida Panthers in Game 2 of their Stanley Cup Final matchup. Now with the game heading to Florida, the Golden Knights find themselves just two wins away from hoisting the Stanley Cup.
The Golden Knights started this game on the right note, capitalizing on an early power play opportunity with a little under 13 minutes left to go in the first period. Jonathan Marchessault set the tone with a power play goal and they would hold onto that lead the rest of the night. After going up 4-0 in the second period, the Panthers even decided to pull goaltender Sergei Bobrovsky, one of the leaders in the Conn Smythe trophy race heading into the final.
The Golden Knights were playing their game the entire night. Even after things got physical, Vegas remained calm and composed which is a big reason they are walking away with a win. However, their biggest takeaway has to be a certain group of players coming up big once again.
The single biggest takeaway from Golden Knights Game 2 win
The original six Golden Knights who were on the 2018 team once again showed up big. Marchessault had two goals and an assist. William Carrier had two assists on the night, and Karlsson had an assist as well. Overall, that core group of players has been great all postseason and continues to perform at a high level in the Final.
Reilly Smith, another member of the original six, provided a ton of opportunities offensively and tied for the team lead with four shots on goal. The original six has set the tone all playoffs, and in these past two games, they have continued to help finish the job.
There is one other player worth mentioning. While the biggest takeaway from Game 2 is the Golden Knights who have been here from the very beginning, one of their big adds from this past season also deserves a shoutout.
Jack Eichel is going to become the face of the Golden Knights. He might already be that guy, but this playoff run has just elevated him to another level. He currently leads the team in points, but what is more remarkable is how good he has been away from the puck.
Eichel has been frustrating opponents by stealing the puck away and creating some really remarkable scoring chances for his teammates. Across the board, this has been a great coming-out party for Eichel who is playing in his first playoff run.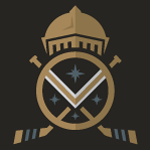 Want your voice heard? Join the Vegas Hockey Knight team!
Write for us!
Now, the Panthers and Golden Knights will have an extra day off before playing in Game 3 on Thursday. Hopefully, the Golden Knights can get the most out of that extra day of rest and then pick up where they left off in Game 2!