Breaking down how the Golden Knights can continue Game 1 momentum
The Vegas Golden Knights did it! They took Game 1 of the Stanley Cup Final and are now three wins away from hoisting the franchise's first ever Stanley Cup. Let's all pack it up because this series is over.
Doesn't that sound familiar? Oh right, in 2018 the Golden Knights took Game 1 of the Final beating the Washington Capitals before the Caps would win four straight and hoist the Cup in Vegas after Game 5. In the history of winning the Stanley Cup on the road, there might not be a better city to win in than Las Vegas, Nevada, but that is a different article for a different day. For now, let's focus on the task at hand, Game 2.
Breaking down how the Golden Knights can continue Game 1 momentum
Six players on the Golden Knights roster have been here before. The original six misfits from the Golden Knight's first season have been a heavily discussed group of players the past few days, and there is a reason for it. Those six guys, Jonathan Marchessault, William Karlsson, William Carrier, Brayden McNabb, Reilly Smith and Shea Theodore all know how important it is that the Golden Knights don't get too comfortable right now. That is the main way the Golden Knights can continue their momentum, by not getting comfortable.
Vegas came out in Game 1 on fire. They were flying on the ice from the first puck drop all the way until the final horn. Continuing that momentum from Game 1 starts with playing with that edge again in Game 2.
Another major way to continue that momentum comes down to scoring first. The Panthers were off their game the minute the Golden Knights took the lead in Game 2, starting this game with a goal will hopefully send the Panthers spiraling again.
The final piece to continuing momentum has to do with continuing to play with the puck. The longer the Knights can hold possession and get the Panthers frustrated the more likely they are to take a bad penalty or crack open defensively for an easy goal. There were more than a few turnovers the Golden Knights forced in the offensive zone that led to great scoring chances.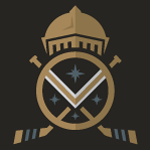 Want your voice heard? Join the Vegas Hockey Knight team!
Write for us!
The Golden Knights are in uncharted territory now. In their franchise history, the most amount of playoff games they have won is 13. While their magic run to the Cup final in 2018 was a miracle, getting these next three wins will require even more magic.