Golden Knights: It's all or nothing heading into Game 7
The Golden Knights had it all wrapped up. They took an early series lead over the Minnesota Wild with victory written all over advancing in the Stanley Cup Playoffs. Unfortunately for the Golden Knights, the Wild adapted tremendously, overcame their struggles, and have forced a Game 7 to determine which team moves on and which team prepares for the offseason ahead.
It's incredible that the Golden Knights were unable to put the Wild away once and for all these past few hockey games but at the end of the day, it is what it is. Now, the Golden Knights have to play with everything on the line and hope that they're able to leave tonight's game victorious.
Unfortunately for the Golden Knights, history is not on their side when it comes to their Game 7 chances and especially against the Wild. Even though tonight's game is the first Game 7 matchup to ever be played in Las Vegas, the Golden Knights are only 1-1 in these situations.
The Golden Knights have the odds against them in Game 7
This will be their third consecutive year heading into a Game 7 situation and as for the Wild, they're actually undefeated. That's right ladies and gentlemen, the Wild are 3-0 whenever they've headed into a Game 7 situation and every single clutch win all came on the road. The Wild are truly road warriors in every sense of the phrase.
If the Wild do the unthinkable and defeat the Golden Knights tonight, they will be the first franchise ever in NHL history to win four straight Game 7 situations. Considering that the Wild have been red-hot these past few games, it's easy to see that the momentum is clearly on their side.
Luckily for the Golden Knights, they'll be playing in front of their home crowd in T-Mobile Arena. If it's anything to know about this franchise is that they have very passionate fans who will undoubtedly be cheering for them every step of the way. Hopefully, the crowd will be a catalyst for the Golden Knights to get this entire team riled up to end this series with a win to keep their Stanley Cup hopes alive.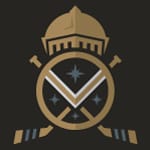 Want your voice heard? Join the Vegas Hockey Knight team!
Write for us!
Whichever team wins tonight's huge Game 7 will have a date on Sunday with the Colorado Avalanche. Hopefully, it'll be the Golden Knights ready to go the distance after delivering what we all know they're capable of tonight.