Should the Vegas Golden Knights go after Ivan Barbashev?
It won't be long before the Vegas Golden Knights get their 2019 training camp underway but, in the meantime, we thought it would be fun to resurrect speculation season once again.
There is not a lot going on in the world of the Vegas Golden Knights right now with the countdown on until training camp begins. Their offseason business is largely done and dusted with only restricted free agent defenseman Jimmy Schuldt yet to sign a new contract.
However, we are going to throw a spanner into the works now and figure out if a deal for St. Louis Blues forward Ivan Barbashev would make sense. The Stanley Cup champion and restricted free agent has yet to re-sign with the Blues and Jeremy Rutherford of The Athletic has reported that Barbashev has options to go and play overseas.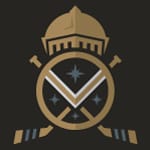 Want your voice heard? Join the Vegas Hockey Knight team!
Write for us!
Firstly, let's get the big caveat out of the way and that is the fact that the Golden Knights are a little bit strapped for cash. We are well aware of that little nugget of information and they currently have $1,025,001 left in cap space, although that isn't factoring in the expected new deal for Schuldt.
But, we are writing this piece based on the premise that the Golden Knights could look to move or even buy out someone in the ilk of Nick Holden, who has one-year left on his current deal with an average annual value of $2,200,000. That is a lot of money to pay a player who is likely to be a depth defenseman in 2019-20, and that capital could instead be used on bolstering another area of the roster.
So, why would Ivan Barbashev be a worthwhile free agency target for the Vegas Golden Knights and would it make sense? Let's dive in.
To start with, the Golden Knights' depth took an almighty hit this offseason due to their salary cap constraints with defenseman Colin Miller and forward Erik Haula being traded to the Buffalo Sabres and the Caroline Hurricanes respectively, while bottom six forwards Pierre-Edouard Bellemare and Ryan Carpenter departed for pastures new in free agency.
Perhaps the biggest body blow for the Knights this summer, however, was the loss of Nikita Gusev who was traded to the New Jersey Devils for a third round pick in the 2020 NHL Entry Draft and a second round selection in the 2021 NHL Entry Draft.
Now, we've done deep dive after deep dive on what Gusev could have brought to the table for the Knights in 2019-20 but, for the sake of this article, it is worth a quick recap. He will go down as one of the most productive scorers in KHL history with 147 goals and 253 assists for 400 points in 458 games (0.873 points per game), and he could tally 57 points (21 goals, 36 assists) in the NHL if he can replicate around 80 percent of his production in Russia.
All in all, the Golden Knights lost some key depth players from their bottom six unit while they missed out on adding a potential game-changer to their third-liner in Gusev, who has all the tools required to become an elite talent in the NHL.
Putting the losses during the offseason in simple terms, Haula, Bellemare and Carpenter combined for 40 points last year while Bellemare was an absolute machine on the penalty kill and in the faceoff circle with a winning percentage of 54.7 in 2018-19.