Vegas Golden Knights: Reilly Smith Earns NHL's Third Star Of February
Reilly Smith had an incredible month of February for the Vegas Golden Knights.
One thing that has surprised me about the Vegas Golden Knights has been the surplus of offense throughout the lineup. Multiple players are playing way beyond anyone's expectations. Golden Knights head coach Gerard Gallant has the luxury of using all four of his forward lines whenever he wants.
We knew that Jonathan Marchessault and James Neal were capable of their production but William Karlsson? Not a chance. And the same can be said about Erik Haula, David Perron and Alex Tuch who are all having career years. However, one player on the Golden Knights stood out from everyone else on the roster in February.
On Thursday, the NHL announced Reilly Smith as the league's third star of the month. The NHL also announced Evgeni Malkin as the second star of the month and Eric Staal as the first. But let's take a look back at what Smith accomplished throughout the shortest month of the year.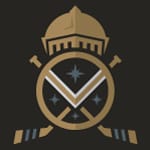 Want your voice heard? Join the Vegas Hockey Knight team!
Write for us!
The Toronto, Ontario native flourished with eight goals, 12 assists, and 20 points in 14 games played. He gained at least one point in 12 out of 14 outings and had six multi-point games. The 26-year-old ranked fourth in the NHL with 20 points in 14 games and was one of the leagues best players in that stretch.
Smith has already eclipsed his career point total and its only March 1st. In the 2013-14 season with the Boston Bruins, he notched 20 goals, 31 assists and 51 points in 82 games played. This year Smith already crushed those numbers as he's scored 21 goals, 37 assists and 58 points in just 63 games played
There's no doubt that Smith is one of the best forwards the Golden Knights have in their arsenal of weapons. He plays in all situations whether its power play, penalty kill, or even strength. Perhaps one of Smith's best attributes is his reliability in the defensive zone.
Gallant has talked about how far Smith has come in his play without the puck. Gallant coached Smith when he was in Florida, and he has improved leaps and bounds since his Panthers days. The coach praised him for his work ethic and how he never quits on a play.
However, Smith wouldn't be where he is today if it weren't for his linemates, Marchessault and Karlsson. Even though Smith has had a fantastic year individually, its been all about that line all year long. You can make a case that the line of Marchessault, Karlsson, and Smith is one of the deadliest forward trios in the league today.
All in all, Smith deserved this honor and people should start talking about him in the Selke trophy discussion. The Vegas Golden Knights will need Smith to come through in the playoffs if they want to go deep. But if the budding star puts up this kind of production in the postseason, then we're possibly talking about winning a big trophy in June.