Vegas Golden Knights Acquire Tomas Tatar
Vegas Golden Knights added a scoring threat ahead of the NHL trade deadline.
The Golden Knights looked like they were done for the day as the seconds ticked away. However, minutes after the 12 PM PT deadline, TSN Insider Bob McKenzie reported that Vegas pursued Erik Karlsson the hardest, but at the end of the day, the Golden Knights and Senators couldn't come to an agreement. We waited to see if the Golden Knights made an addition to their roster and they most certainly did.
The Vegas Golden Knights acquired Tomas Tatar from the Detroit Red Wings on Monday. In exchange, Vegas sent a first round pick in 2018, a second-round pick in 2019 and a third-round pick in 2021. Vegas could afford to move on from those picks because they're low picks and the talent level drops significantly at the end of the first round.
Tatar joins Philip Holm as the newest members of the Vegas Golden Knights. General manager George McPhee obviously thinks the team needed this deal to put them over the top. But just who is Tatar and what does he bring to the Golden Knights?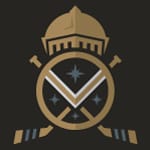 Want your voice heard? Join the Vegas Hockey Knight team!
Write for us!
Initial thoughts
Tatar looks like he may be a perfect fit on the third line with Cody Eakin and Alex Tuch. He likes to play a fast-paced style of game, and that's exactly what Golden Knights Head Coach Gerard Gallant's system is all about. Win puck battles, move the puck quick in transition and generate scoring opportunities.
Tatar also brings some versatility to the group as he can play either left wing or right wing. The Ilava, Czechoslovakia native plays a lot of special teams and will slot in nicely with the second power-play unit. Although, it wouldn't shock me if Gallant decided to hold him off the power play until he earns reps in practice.
In 62 games played this season with the Red Wings, Tatar notched 16 goals, 12 assists, and 28 points. The 27-year old has at least 19 goals in each of the last four seasons. It'll be fascinating to see how he adjusts to different linemates for the first time in his professional career.
One of the biggest reasons why McPhee traded for this player is because he's under control for three more seasons after this one. The Golden Knights can afford his cap hit of 5.3 million dollars (AAV) through the 2020-21 season. Tatar is only 27-years old, and he just hit the prime of his NHL career. Adding another scoring threat to the bottom six of the lineup is a massive win for the Golden Knights.
One of the most significant flaws in Tatar's game is his physicality. The newest Golden Knight needs to find a way to become stronger and more physical when the playoffs are here. However, a lot of that has to do with him being undersized at just 5'10 and 185 lbs. Even though he's not a player that drops the gloves often, you may remember Tatar fighting Erik Haula earlier in the season.
I can understand if you're mad about losing those draft picks, but let's not forget Vegas is in win-now mode. All of the "accumulating draft picks and prospects you can" is over now. This group is here to win, and their window is now. The Golden Knights still have 14 picks in the first three rounds of the next four entry drafts. And don't be foolish, not every draft pick pans out to be a solid NHL player.
All in all, I really like this move from the Vegas Golden Knights. Adding a player of this caliber that gives Vegas even more depth to their lineup. McPhee didn't risk much of the teams future in acquiring Tatar. We'll see if Tatar is a late addition to tonight's game against the Los Angeles Kings.